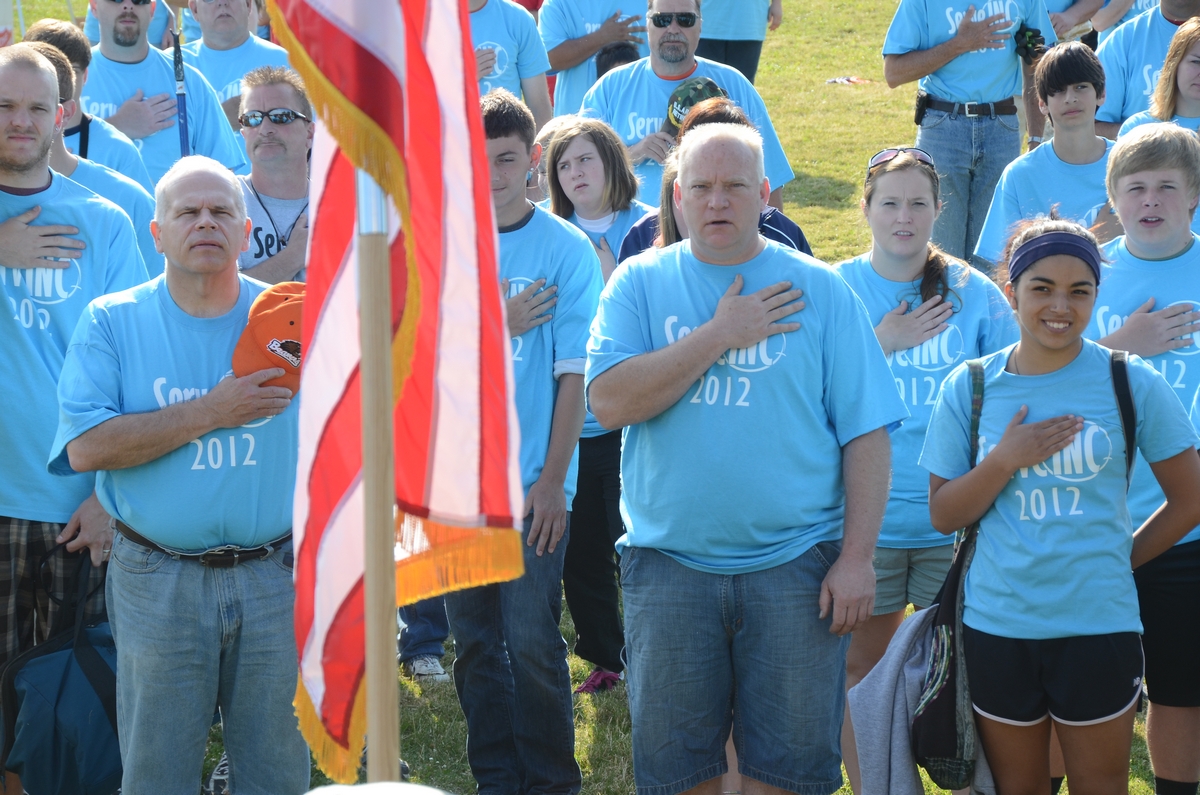 By Arwen McGilvra-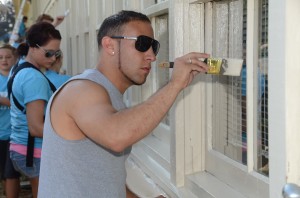 July 14th was hot but still more than 500 people from 20 different churches and the community came together in Albany and Jefferson to paint two schools. This year Waverly Elementary school in Albany got a new exterior coat, and Jefferson elementary got a new interior paint job. In addition to painting two schools the ServeINC group hosted a family fun zone with a free backpack giveaway at the Waverly site, read more about it here.
Doug Pigman, Albany School District Facilities Supervisor, said that this year was even easier than last year. "Last year was like teething," he said, "Things are smoother this year. We knew what prep work to do ahead of time, and it's just been great." Last year the group painted Sunrise and Lafayette Elementary schools in Albany.
One participant said the day, "Proves to the community, that the Church is not dead."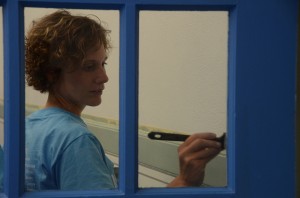 The day started early in Albany with the 224 Engineer Company of the National Guard presenting the colors for a flag salute.
After a prayer,  some words of encouragement, and a few instructions the group was broken into 6 teams which were lead by 12 wall leaders. The project was broken down into sections,  each section having its own leader. This model helps keep the project organized, and moving quickly.
Several contractors and professional painters were there to lend their professional advice to the operation. Tim of Premier State Homes, was one of the project organizers. "It went well. This year we had a lot of people who were willing to work, even though this school is a lot slower and more technical than last year."
Larry Crawford a local contractor who was helping with the project said, "People had great attitudes and a heart to serve. You don't get that at the construction site."
At Jefferson volunteers also got together early and were broken into team that had rooms assigned to them. The school had already done most of the prep work so volunteers showed up and were able to begin painting right away.
Tracey said her family came out "To serve the community and do what Jesus wanted us to do."
Another volunteer, John, said that he'd been in the military, living in a lot of different places. "This is the best city for community support," he said. "I came out to be a part of it."
Several area businesses provided lunch for the volunteers.  1000 hot dogs donated by Van Fleet Meat, and over 1,000 pieces of pizza from Izzy's Pizza were served to the hungry workers.
Afterward many went right back to work finishing up details, cleaning, and spreading bark dust.
ServeINC board member Kevin Swanson said, "It went good, people lasted, even in the heat. It's great that people will devote their personal time off to help the community and the school."
Donations and local sponsors, plus discounts from several businesses made the day possible.
ServeINC is truly a community project where churches, volunteers, businesses, and the school district came together to do something amazing for the kids in Albany and Jefferson. Gary Dahlquist, school district facilities foreman said of the project, "There is just no way we could have got this quality of work with our current budget. It's nice to see the community come together to do such a large job."