Dear Pastors, church leaders, and church staff members:
My name is Rob and I am on the board of Serve INC.
I would like to let you know about the plans for the body of Christ serving our community this summer through Serve INC.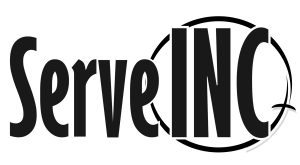 If you are unfamiliar with Serve INC, we have been uniting the local church since 2010 through community service. Normally, we paint and landscape a school or community building. With potential COVID 19 gathering restrictions, we are doing 15-20 smaller projects with 10 or so people per project.
Below is a promotional video. Right now we are inviting churches to identify potential projects for small groups and identify potential leaders to coordinate the people working on those projects. Once we have an approved projects list, we will assign leaders and recruit volunteers. The idea was to have groups from a particular church serve in an area within their ministry reach with the hope that church could build a relationship with the people served.
Serve INC will reimburse all costs for approved projects and provide lunch and water or other refreshments requested by team leaders.
We will have the opportunity for a presentation of the project list and a chance for church leader input via Zoom after we have the list of projects determined. We hope to have any suggestions for leaders or projects submitted by June 15th. Submit all suggestions to Rob Nelke at 541-979-3236. Call if you have any questions.
Sincere best regards,
Rob Nelke
Serve INC