150 people from across Albany came together on Saturday July 8th, 2023 for the good of the community. ServeINC's 14th annual Day of Service was at South Shore Elementary. Where volunteers painted, landscaped, cleaned and laughed together.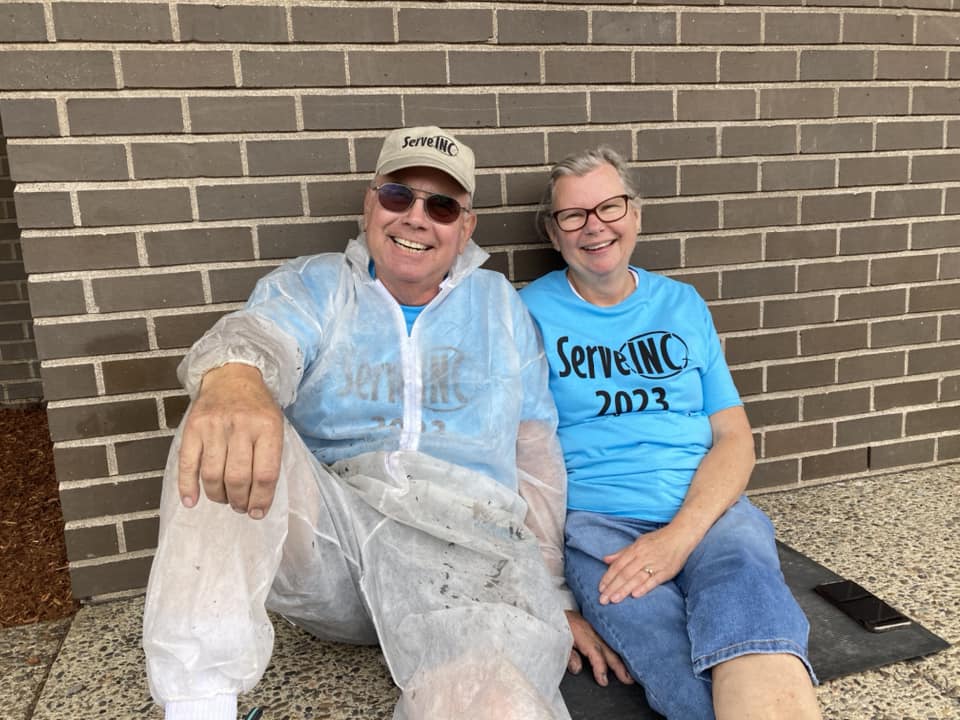 The project started Saturday morning with instructions and prayer. "We needed 80% of the volunteers to landscape this year," Rob Nelke board president mentioned. In most years, the percentage has been flipped with 80% of volunteers painting. A neighbor told ServeINC that the school "just hasn't had the resources to keep the landscaping up."
For Kimberly Wall this was the first year she was able to participate. "My husband has volunteered several times before," she said. "I like it. It's a good way to serve our community. They can see us working together in harmony."
Larry and Leona Crawford were there serving together. Their Pastor, Scott Miller of Willamette Christian Center, said "The couple that serves together, stays together."
"Amen! 51 years." Larry quipped back.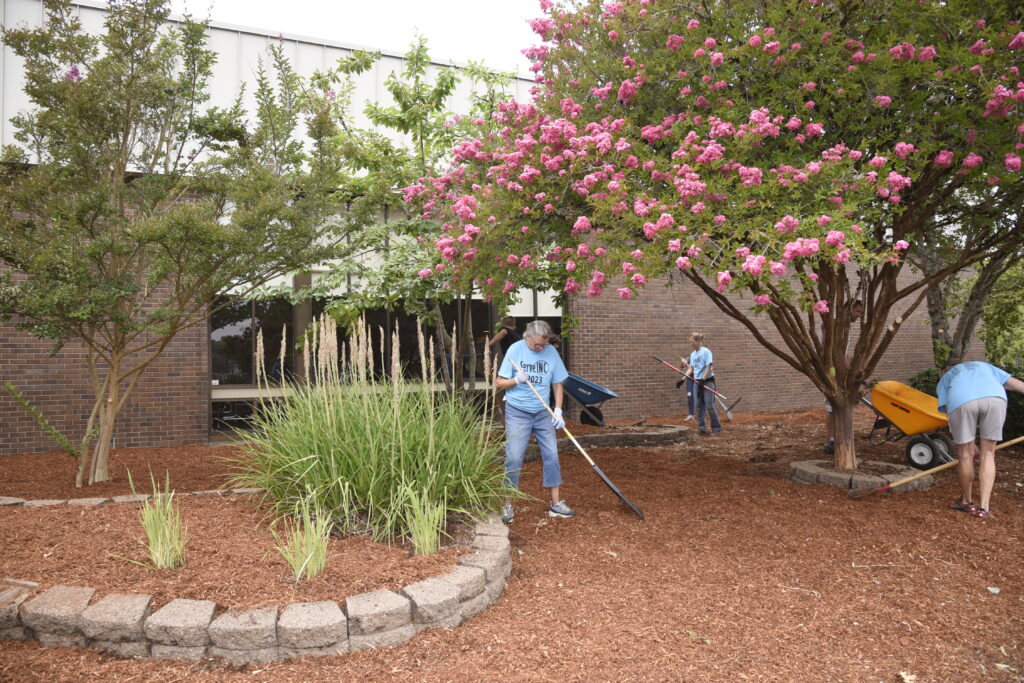 "Absolutely love the fact that we can come together to accomplish way beyond what any one church can do." said Dustin Hawkinson of Hope Church. "It's great to rub shoulders with people from other churches. It's a reminder of the Kingdom of God."
In between the moving of bark dust with his small tractor Rich Ransom commented that he just likes to volunteer. "I volunteer a lot because God has blessed me beyond what I deserve and I can't begin to repay that."
At the end of the project volunteers were treated to a pizza lunch and the school looked better than it had in years. A Saturday well spent.