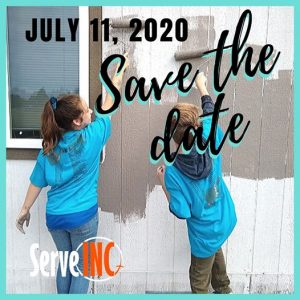 PLEASE SEE OUR UPDATE FOR THE LATEST INFORMATION!
There is so much uncertainty in the world right now. ServeINC is still intending to have our Day of Service on July 11th, 2020. This years project will be at West Albany High School. Of course, the event is subject to  statewide mandates due to safety and healthcare risks. We will be keeping you updated on our plans as the summer nears.
Sign-up to get the ServeINC emails or follow us on Facebook and be notified of any new developments.