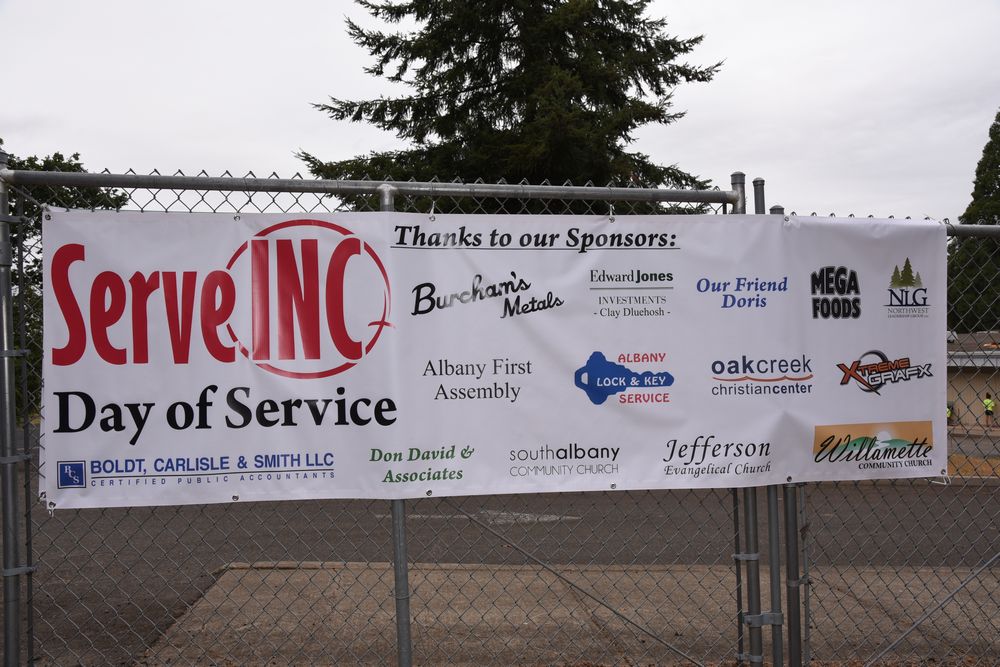 We would not be able to have a successful project year after year if it were not for the help of our sponsors. We are extremely grateful for their support.
2015 Sponsors:
Edward Jones – Clay Duehosh
Bolt Carlisle & Smith LLC, CPA
Albany Lock and Key
Willamette Community Church
Jefferson Evangelical Church
South Albany Community Church
Don David and Associates
Northwest Leadership Group
Albany First Assembly
Burcham's Metals
Oak Creek Christian Center
Mega Foods
Xtreme Grafx
Burcham's Metal
And an extra special thank you to the Starbuck's Hill St location Manager who provided coffee for us at the last minute.