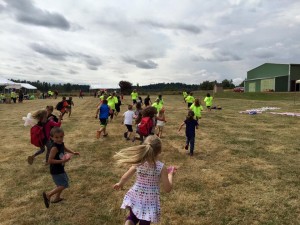 CORRECTION SERVEINC DAY OF SERVICE WILL BE ON JULY 9TH:
It is time once again to start thinking about the annual ServeINC school painting project. This year we will be painting at Timber Ridge Elementary School on Saturday, July 9. There will also be a Kids Zone.
Pastors and community leaders, we have scheduled a community meeting to discuss this paint project and other ServeINC developments for Tuesday, June 14 at noon at the Lake Side Center on the Mennonite Village Campus. Agenda will include:
Paint Assignments
Fund development
Kid Zone
GAPS Partnership
Please let us know if you plan to attend. Email Jerry McIntosh or call his office at 541 928-1041.
If you are interested in being a wall leader contact Jon Killinger, the project coordinator for the Albany project.
Jefferson is also planning projects for July 16th. Check back soon for more information.