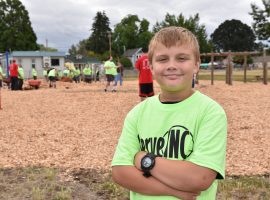 Posted on June 5, 2017 by Arwen McGilvra in Blog.

Albany Project We will be painting the Fairmount School on Spring Hill Road Saturday July 8, 2017, at 8:30 AM. This project will likely be done in a few hours and with just a handful volunteers. No childcare will be offered but there will be a KidZone with games, face-paint, & activities! Sign-up for the Albany […]

Continue Reading... No Comments.